Old City Hall
$

250.00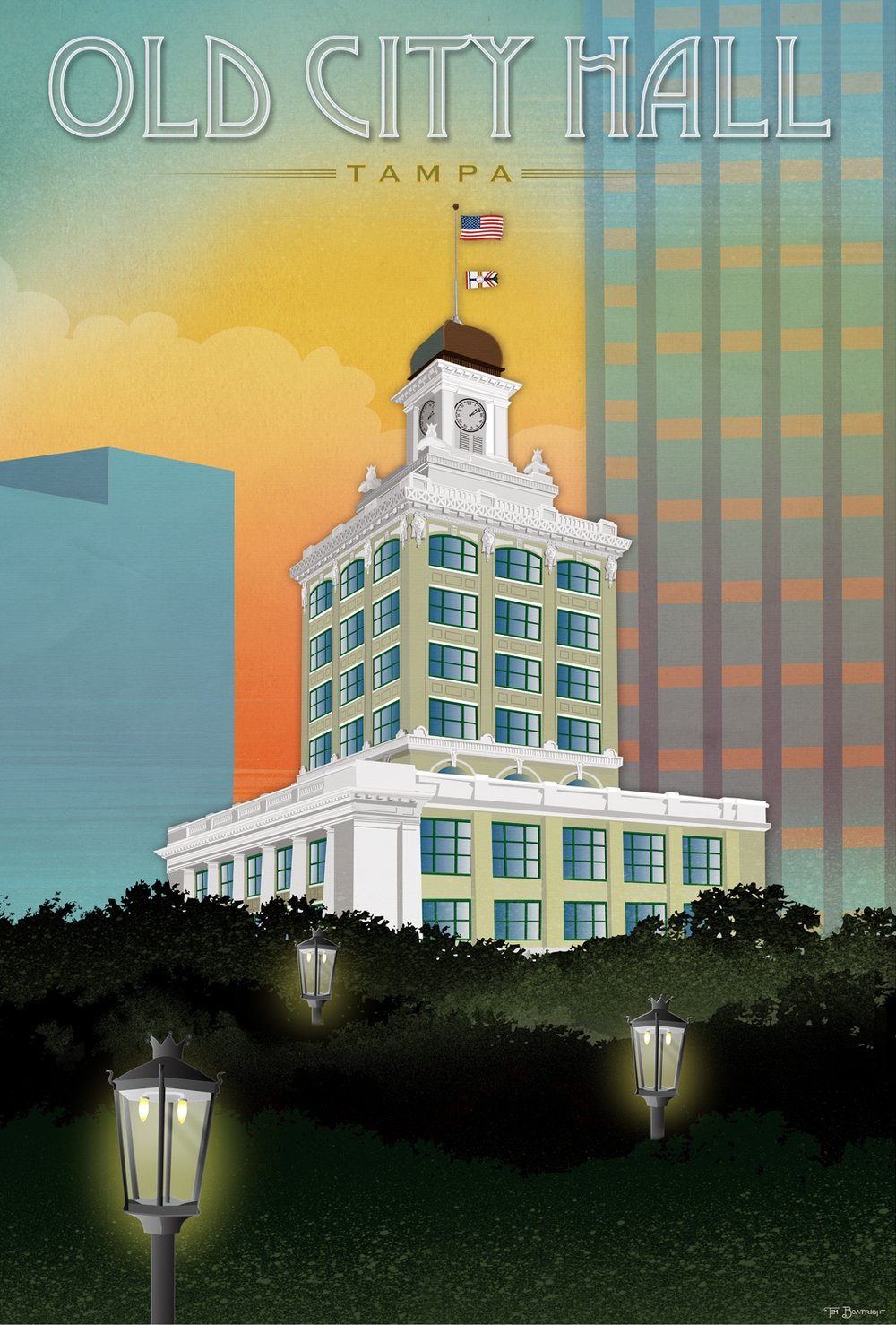 Tampa's City Hall opened August 28, 1915 and still houses Tampa's city council chambers and offices. The four-faced clock was nicknamed "Hortense" after Hortense Oppenheimer Ford, the socialite daughter of a local physician who raised money to purchase the clock during the building's construction.
The classic "wedding cake" design reached 161 feet from the pavement to the dome. It was among the tallest buildings in Tampa at the time and was more than large enough to accommodate all city offices. Mayors Donald Brenham McKay to Curtis Hixon to Nick Nuccio, and others through Dick Greco's first term, held office in Old City Hall.
On October 1, 1974, Old City Hall was added to the U.S. National Register of Historic Places.
The 36"x24" (includes 2" border) archival giclée is printed by a local atelier on acid-free watercolor paper and features rich, saturated colors, deep dark tones, and finely nuanced details. Each museum quality print is inspected and approved by Tim Boatright before being signed and sealed with his embossed artist's "chop."
Please note: each piece is printed to order and may take up to three weeks to ship. The print is ready for framing.
Share